Welcome to our Knowledge Base
Ginger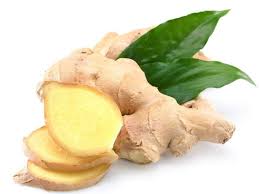 Ginger is a popular ingredient in cooking, and especially in Asian and Indian cuisine. It has also been used for thousands of years for medicinal purposes.
Young ginger rhizomes are juicy and fleshy with a mild taste. They are often pickled in vinegar or sherry as a snack or cooked as an ingredient in many dishes. They can be steeped in boiling water to make ginger herb tea, to which honey may be added.
Ginger contains anti-inflammatory and antiviral properties and is known to sweat out toxins from the body. The phenolic compounds in ginger are known to help relieve gastrointestinal (GI) irritation, stimulate saliva and bile production and suppress gastric contractions as food and fluids move through the GI tract.
To make ginger tea at home, slice 20 to 40 grams of fresh ginger and steep it in a cup of hot water. Adding a slice of lemon or a drop of honey adds flavour and additional benefits, including vitamin C and antibacterial properties. This makes a soothing natural remedy for a cold or flu.
A study published in Cancer Prevention Research journal reported that ginger supplements reduced the risk of colorectal cancer developing in the bowel of 20 volunteers.
When buying fresh ginger, look for a root with smooth, taut skin, with no wrinkles, and a spicy aroma.